Hoopla Web Designs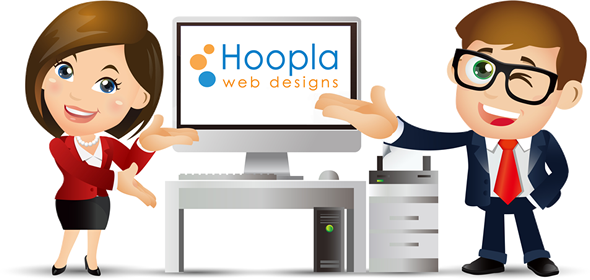 Supports local business
Philosophy- Keep it simple
Leading-edge Technologies
Certified & Professional
Our Community
Hoopla Web Designs is located in Wilmington, Massachusetts. We are proud to provide web design services to small businesses throughout greater Boston and the New England area. 
As a proud member of the Wilmington Tewksbury Chamber of Commerce, we offer our fellow Wilmington Tewksbury Chamber of Commerce members a FREE business website consultation! So don't miss out! Contact Hoopla Web Designs today to schedule your free business website consultation! 
Our Philosophy
Keeping it simple, that is the Hoopla Web Design philosophy. We design simple, clean, and easy-to-navigate websites. Why? Because that's what customers are looking for when they visit a website.
What We Do
Hoopla provides custom web designs, hosting, domain, and assistance with monthly site updates. We truly care about you, our client, and your on-line business success. We will strive to assist you throughout the life of your business website.
Qualified and Professional
Our designers are certified in the field of web design and offer experience in today's leading–edge web technologies.  
We Are Here For You!  Contact Us Today